La MaMa Umbria International
Residenza Artistica Internazionale | Performing Arts and Study Center Fondata nel 1990 da Ellen Stewart, fondatrice e Direttrice Artistica del Teatro La MaMa ETC di New York "dedicato agli autori e a tutti gli aspetti del teatro." La MaMa Umbria è la casa degli artisti e delle arti performative, dove avviene la contaminazione fra artisti, lo sviluppo e la sperimentazione dei linguaggi creativi legati anche alle nuove tecnologie digitali. Un luogo e un tempo per l'incontro e la conoscenza, protetto, vitale per la sopravvivenza e lo sviluppo del teatro del presente, per favorire l'incontro, lo studio, la scoperta e il benessere psicofisico.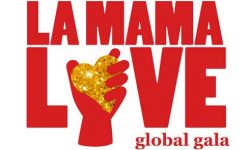 The 2020 La MaMa Love Global Gala brings artists together from around the world to celebrate the spirit and community that have fueled our work for the past 58 years. This year's virtual gala marks the first time that our global community will be able to join from wherever they are on November 7, Ellen Stewart's birthday.