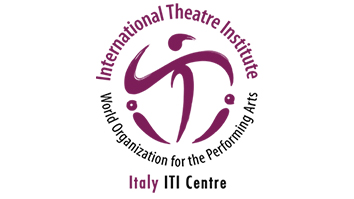 La Giornata Mondiale del Teatro è stata istituita dall'International Theatre Institute, il più grande network mondiale per le arti performative, e da esperti dell'UNESCO e celebrata per la prima volta il 27 marzo 1962.
La data coincideva, allora, con la cerimonia di inaugurazione del Teatro delle Nazioni che si svolgeva a Parigi. Da quel giorno, ogni anno, in tutto il mondo viene celebrata la Giornata Mondiale del Teatro.
Per l'occasione viene richiesto ad una personalità del teatro, della musica e della cultura in genere di scrivere un messaggio.
Tra gli autori del Messaggio troviamo Jean Cocteau, Eugene Ionesco, Arthur Miller, Luchino Visconti, Wole Soyinka, Vaclav Havel, Helene Weigel, Arianne Mnouchkine, Peter Brook, Augusto Boal, Dario Fo, Anatoly Vassiliev, Pablo Neruda, Ellen Stewart.
Il Messaggio viene poi tradotto in molte lingue a cura dei numerosi centri nazionali dell'International Theatre Institute e ne viene data lettura nei teatri, nelle scuole, nelle biblioteche, nei luoghi di cultura e di aggregazione in tutto il mondo.
Il messaggio del 2021 è di Helen Mirren:
"Questo è un momento così difficile per lo spettacolo dal vivo e molti artisti, tecnici, artigiani e artigiane hanno lottato in una professione già piena di insicurezze.
Forse questa insicurezza sempre presente li ha resi più capaci di sopravvivere, con intelligenza e coraggio, a questa pandemia.
La loro immaginazione si è già tradotta, in queste nuove circostanze, in modi di comunicare creativi, divertenti e toccanti, naturalmente soprattutto grazie a internet.
Da quando esistono sul pianeta, gli esseri umani si sono raccontati storie. La bellissima cultura del teatro vivrà finché ci saremo.
L'urgenza creativa di scrittori, designer, danzatori, cantanti, attori, musicisti, registi non sarà mai soffocata e nel prossimo futuro rifiorirà con una nuova energia e una nuova comprensione del mondo che noi tutti condividiamo.

Non vedo l'ora!"

Helen Mirren, Regno Unito
Attrice di teatro, cinema e televisione
Per ulteriori approfondimenti si rinvia al sito dell'International Theatre Institute, dedicato alla Giornata Mondiale del Teatro:
About the World Theatre Day ;
How to Celebrate World Theatre Day (Guidelines) .