July 16 – July 30, 2018

Workshop Leaders:
Stefanie Batten Bland (USA)
The Talking Band – Paul Zimet / Ellen Maddow (USA)
Semion Aleksandrovskiy (Russia)
Krzysztof Garbaczewski (Poland)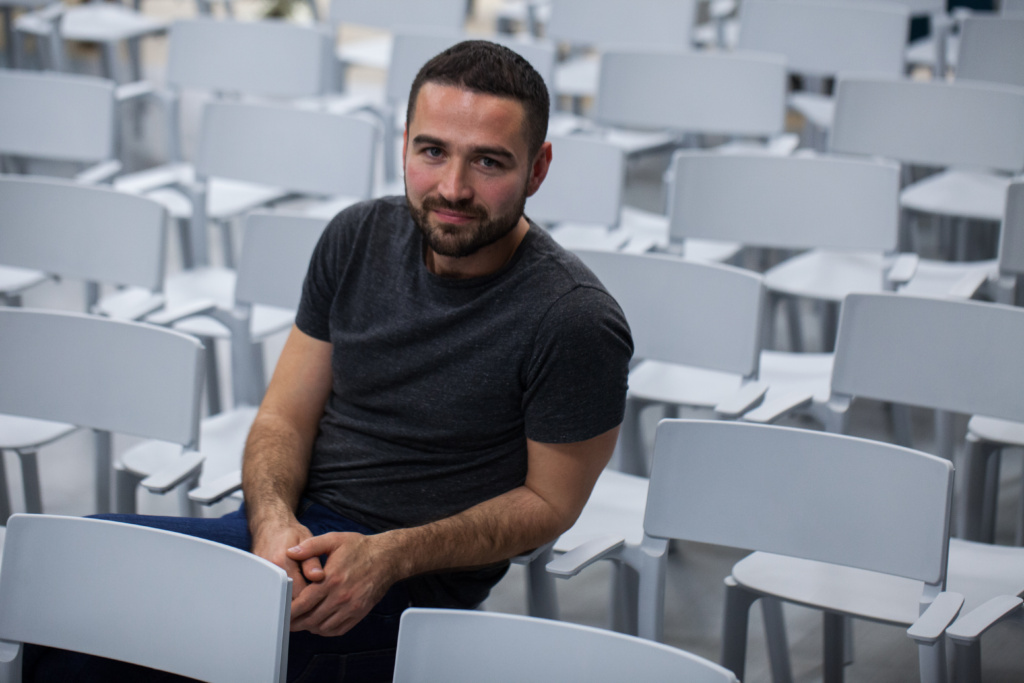 SEMION ALEKSANDEROVSKIY This workshop will be devoted to analyze and experience the technology of building relationships between artist and text in the post-dramatic theater. The text loses its status as a subject and turns to be an object. How do we create a character in this circumstances?
About the Artist
Semion Aleksanderovskiy is a resident of St. Petersburg, Russia. Semion graduated from the Lev Dodin studio at St. Petersburg Theatre Arts Academy in 2007, one of the most rooted schools in the tradition of Stanislavsky. His search is also a dispute with the academic school and an attempt to find new ways for development and searching for one's own system. His many awards include High Prizes from the New Siberian Transit Festival, The Texture Festival and Breakthrough Festival. He has been nominated for the Golden Mask four times. Among his productions are: «Detainee» investigatory experiment and bar-hopping.,based on interview, biografi and texts of Sergei Dovlatov, produced by Pop-Up Theatre in Bars on Rubinstein Street, St. Petersburg; «With Charles Bukowski behind the bar», produced by Pop-Up Theatre. Fiddler's green bar St. Petersburg; «Other museum» Installation for the exhibition «Man as Bird. Images of Journeys» at the Venice Biennale with The Pushkin State Museum of Fine Arts; «Cantos», an Opera by Alexey Syumak, musical director and conductor Teodor Currentzis, Tchaikovsky Perm Opera Teatre; «Other museum», installation for the exhibition «House of Impressions. Classic and Contemporary Media Art» in The Pushkin State Museum of Fine Arts; «Other town», Non-spectacular performance produced by Pop-Up Theatre with Summer Festival of Arts «The Access Point» St. Petersburg; «Fuel» Written by E. Kazatchkov after David Yang's interview, Produced by Pop-Up Theatre, St. Petersburg; «Resistance instruction» Central War Museum Moskow, for the international holocaust day; «Pictures on the Ceiling» a documentary produced by Bryantsev Youth Theatre, St. Petersburg; «Elementary Particles», documentary about Siberian science town – Akademgorodok, produced by Old House Theatre, Novosibirsk and «Taganka Radio», documentary produced 2014 by Taganka Theatre, Moscow.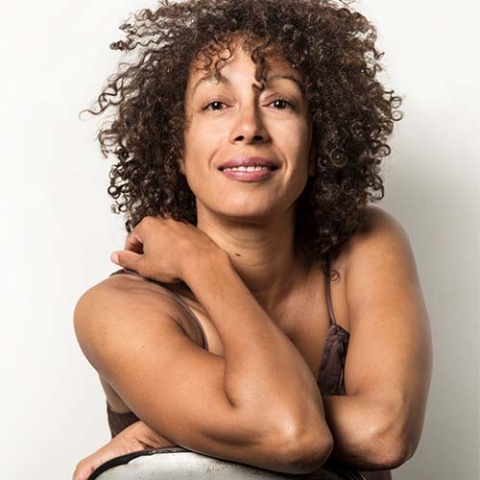 STEFANIE BATTEN BLAND
Cross Pollination: An approach to dance- theatre
This workshop will explore and increase creativity for makers looking to frame and support alternative productions. Theatre training generates creative ways of being for dancers. Movement exercises liberate actors, allowing a dynamic decision making both physically and vocally. This workshop enables action and reaction to learnt and improvised material. Participants will leave with concrete scenic tools and articulate theories to address social and communal issues within work and explore their skills and limits.
Beginning in New York City, followed by over ten years in Europe before a return to Soho six years ago, Stefanie Batten Bland's career has taken a geographically circuitous path to her present stage as a Jerome Robbins Award honoree. Child of a jazz composer/musician/producer father and writer mother, raised in Soho when it was still lead by artists, Stefanie Batten Bland's fate seemed sealed. Though clearly destined for a future in the arts, her gifts were different. That she would be a dancer was suggested when at age three she summoned her family into the living room to watch her perform a slow motion series of interpretive basketball moves that she had picked up while watching games with her older brothers.
Stefanie Batten Bland's interdisciplinary creative practice is embedded in human relationships, the communicative choices we make, and how we fit into space and place. She interrogates the preconceived notions embedded within contemporary and historical culture and situates her work at the intersection of installation and dance theatre in live performance settings. Her own company, Company SBB, was founded in 2008 in France while head choreographer at the Paris Opéra Comique under the direction of Jérôme Savary, so that she could impact her local and global community. Her social and philosophical messages are visceral and accessible to a diverse public, enabling people to embrace emotional content from a place of kinetic empathy. Her pieces are made in passionate response to global issues, commenting on what is and what could be with an optimistic belief in the common human community.
In addition to dances commissioned by TU Dance (Minneapolis/St Paul), Second Avenue Dance Company (New York City), Modlin Center for the Arts (Richmond, VA), Zenon Dance Company (Minneapolis, MN), Transitions Dance Company (London), Alvin Ailey ll Company (New York City) and Frontier Danceland (Singapore), Batten Bland's work has been seen in the United States, Europe and Asia. While the majority of her creative efforts are committed to creating site-specific installations that unite dance with music and the visual arts, Batten Bland has created nine films that have been seen in international festivals in Europe, South America, the United States and South Africa. She has also choreographed outside of concert platforms for galas, publicity and industrials such as Guerlain Perfumes, Van Cleef & Arpels, Louis Vuitton, SYTYCD-Poland and a French Presidential Gala.
Recent creative scholarship and academic residencies include: NYU Tisch School of The Arts, Indiana University, Oakland University, Wayne State University, Spelman College, Santa Fe College, University of Richmond, Virginia Commonwealth University, Ohio University, Middle Tennessee State University, Guest Faculty at Ithaca College and Rutgers University. Batten Bland currently performs for PunchDrunk, is a Part-Time Lecturer at Rutgers University and is completing her MFA in Interdisciplinary Arts with a concentration in Performance Creation at Goddard College in Vermont.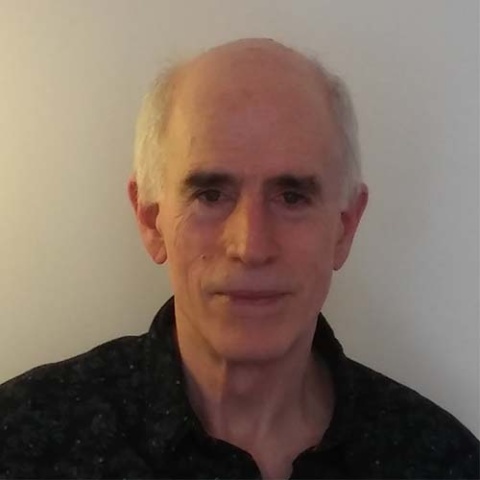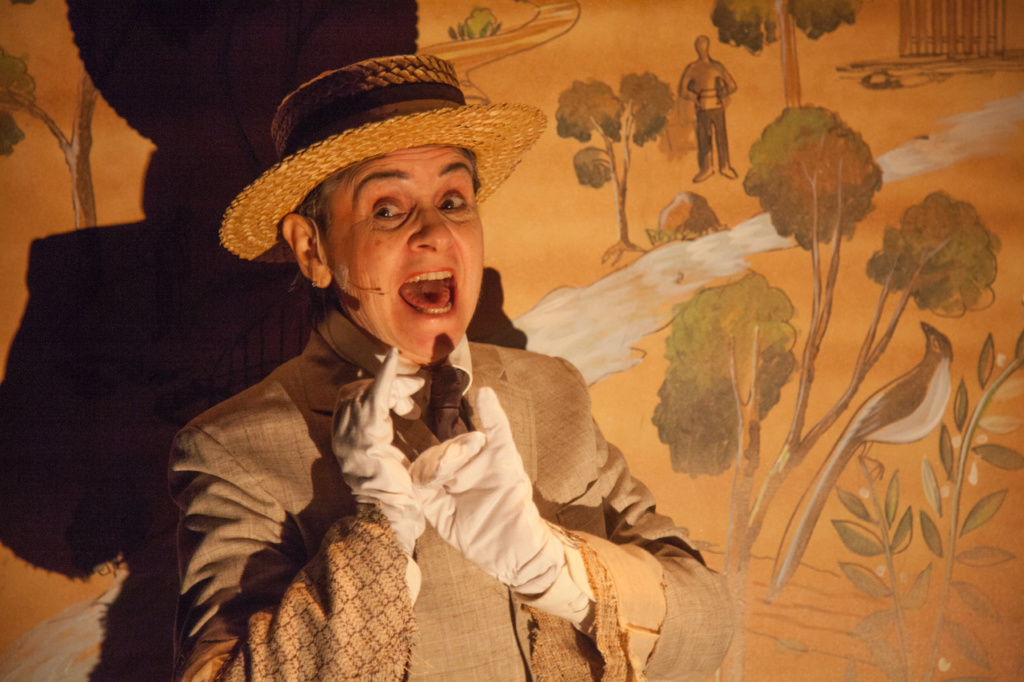 THE TALKING BAND [ELLEN MADDOW & PAUL ZIMET]
Making The Familiar Unfamiliar
Art functions to break our habitual ways of experiencing and perceiving. The Russian literary theorist, Viktor Shklovsky, said the task of art is to make the familiar unfamiliar. Talking Band's original interdisciplinary performance work has been a cornerstone of New York City's avant-garde theater community for 44 years.  In this workshop, Artistic Director Paul Zimet and Founding Member Ellen Maddow will share  exercises and techniques -integrating text, image, music, and movement- that Talking Band has developed for creating its distinctive form of music-theater.  The goal is to discover ways to illuminate the extraordinary dimensions of ordinary life, and to find theatrical frames that enable our audiences to see them anew.
About the Artists
Talking Band was founded in 1974 by Ellen Maddow, Tina Shepard, and Paul Zimet and has produced over fifty new works  combining richly textured music-theater with striking visual imagery. The New York Times  called them "one of the boldest and most venerable politically minded companies in New York experimental theater " and American Theater magazine has deemed them "one of the most exceptional theater companies in the country."  Collectively, the company and founders have earned 15 OBIE awards and numerous other honors. Talking Band is a resident company at La MaMa.  It has also performed at nearly all of New York City's celebrated downtown venues and its original productions have toured throughout the U.S. and internationally to 14 countries
ELLEN MADDOW is a founding member of the Talking Band and has written, composed, and performed in most of its works.  Plays she has written include, Fusiform Gyrus – A Septet for Two Scientists and Five Horns, Burnished by Grief , Fat Skirt Big Nozzle (with Louise Smith), The Golden Toad ( with Paul Zimet),  The Peripherals (studio album available on Itunes) Panic! Euphoria! Blackout, Flip Side, Delicious Rivers, Painted Snake in a Painted Chair (OBIE Award) and five pieces about the avant-garde housewife, Betty Suffer. In addition to writing music for the works mentioned above she wrote scores for Talking Band's production of The Room Sings, Marcellus Shale, Taylor Mac's Walk Across America for Mother Earth, and Liz Duffy Adam's Buccaneers (Children's Theatre of Minneapolis) among others.  McKnight Playwriting Fellowship, Frederick Loewe Award in Musical Theatre, a NYFA Playwriting Fellowship, NEA/TCG Theatre Residency Program for Playwrights, New York Theatre.com People of the Year Award, member of the Open Theater, alumnus of New Dramatists.
PAUL ZIMET, Artistic Director, has wrote and directed many Talking Band productions including The Room Sings, The Golden Toad (with Ellen Maddow), Marcellus Shale, New Islands Archipelago, Imminence, Belize,  Star Messengers, Bitterroot, Party Time, Black Milk Quartet and New Cities. Directed the world premieres of Taylor Mac's The Walk Across America for Mother Earth  and Part I ofThe Lilly's Revenge. He has received an OBIE award for direction,  three OBIE awards for work with the Open Theatre and Winter Project ; The Frederick Loewe Award in Musical Theatre;  Playwrights' Center National McKnight Fellowship. Playwright alumnus of New Dramatists.  Associate Professor Emeritus in Theatre, Smith College. 
KRZYSZTOF GARBACZEWSKI
Avatar-Actor-Spectator
In our workshop we we will engage in a process of how to work with actors (also engaging audiences into action, creating a unique form of acting spectator – 'spectactor') when developing productions that incorporate Virtual Reality (VR) and Augmented Reality (AR). We will discuss our process in a context of political and ecological paradigms present in the critical writings of Jerzy Grotowski.
About the Artists
Krzysztof Garbaczewski is a Polish theatre director and set designer known for his elaborate sets and innovative adaptations that cross the boundaries between theatre, film, dance, visual arts, and music.
He uses the medium of theatre to touch upon existential issues and search for the limits of human experience. His production Nirvana (2009) deals with death and various forms of dying, and The Odyssey (2009) and Demons (2010) portray the condition of humans in a postmodern world. He constructs non-linear structures, employing various media in building an illusory world of visual collage. The effect he is after is never a merely aesthetic one. His eclectic style and use of abundant video projections convey a contemporary sensitivity shaped by film, television and the Internet.