Sabato 30 Giugno e Domenica 1 luglio
ore 15.00 Sala Chiostro San Nicolò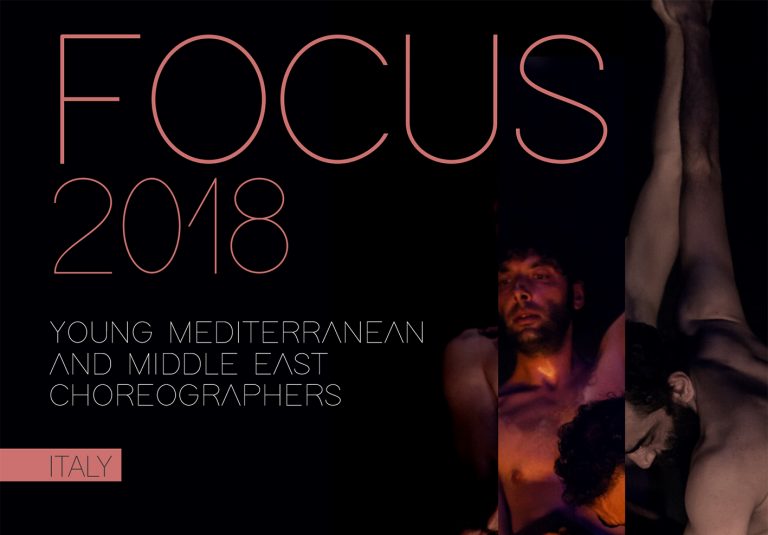 FOCUS YOUNG MEDITERRANEAN CHOREOGRAPHER, (danza) –
Progetto speciale in collaborazione con altri 11 Festival italiani sostenuto dal Mibact e dal MAE che sostiene e promuove, tramite azioni di ospitalità e residenza, workshop e spettacoli, un focus dedicato ai giovani coreografi del bacino del Mediterraneo, facilitando la mobilità, il dialogo interculturale e lo scambio di pratiche performative tra gli artisti ospitati e quelli italiani.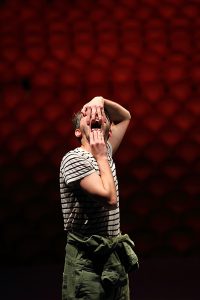 Bourgeois – z
di Jadd Tank (Libano)
Con Jadd Tank (Libano) e Nora Alami (Marocco)
Bourgeois-Z è un viaggio nell'assurdità, sia come elemento dirompente sia come conseguenza di una cultura e di un valore di classe. In parte con la danza e in parte con il teatro, Jadd Tank manifesta una relazione singolare con alcuni aspetti della nostra particolare epoca storica, esaminando – in modo comico – l'architettura e la funzione del corpo allo stato di (in)coscienza. Molte cose potranno accadere in questi spettacolari 30 minuti.
Biografia Jadd Tank
Ballerino e coreografo vive a New York City. Dopo diciotto anni in Medio Oriente, si è recato all'Università del Colorado dove ha conseguito un BFA in Dance and BS in International Affairs. In questi anni si è esibito – a livello internazionale – sia con le sue produzioni che come interprete per la Maqamat Dance Company, compagnia di danza di Beirut, per Alias Guilherme Botelho e Marcel Leemann. Ha ideato le coreografie del film di Susan Youssef, "Marjoun & The Flying Headscarf", che uscirà nelle sale cinematografiche nel 2019. In Italia è stato invitato per la prima volta nel 2017, con il suo assolo "Liberté Toujours", nell'ambito del progetto Focus Young Arab Choreographers e ha presentato il suo spettacolo al Festival Inequilibrio di Castiglioncello a Spoleto Festival. Attualmente sta lavorando alla coreografia per un altro cortometraggio della regista Susan Youssef.
Biografia Nora Alami
Artista marocchina che lavora nella danza e nella performance. Il suo lavoro artistico si è concentrato sull'identità personale in relazione al più ampio clima socio-politico. È uno degli artisti associati di Fresh Tracks 2017-18 al New York Live Arts. Si è esibita al Fringe Festival di Edimburgo, all'ACDFA, al River to River Festival e in spazi pubblici e privati di New York. Il suo lavoro coreografico è stato presentato al New York Live Arts, Movement Research presso Judson Church, Gibney Dance e Chez Bushwick. Ha ottenuto un B.A. in Psicologia e Filosofia, con studi legati alle problematiche legate alla razza e al genere, e continua a impegnarsi in questo ambito sia dal punto di vista della critica teorica che con le pratiche di performance. Svolge il ruolo di Responsabile dei programmi di Performance and Residency presso Gibney ed è membro del comitato Junior Dance / NYC. Attualmente è una partecipante alla piattaforma LANDING 2018 di Miguel Gutierriez.