CANTIERE OBERDAN  – Venerdì 5 Luglio h. 22.00 
                                          – Sabato 6 Luglio h. 22.00
                                          – Domenica 7 Luglio h. 17.00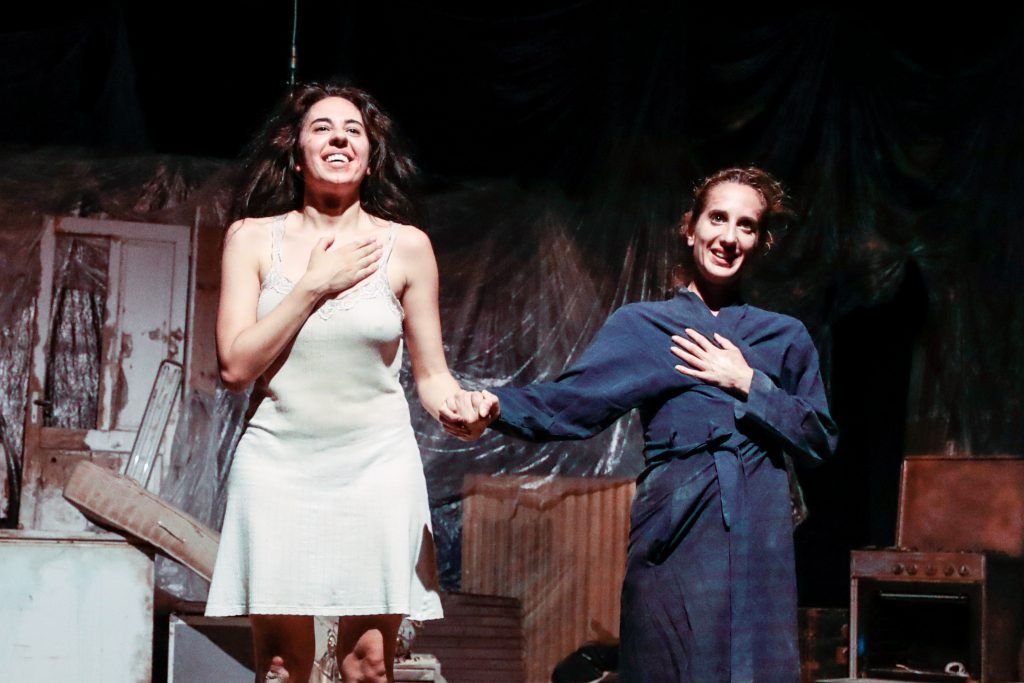 Drammaturgia di Matteo Tarasco
Con TeresaTimpano
Regia, spazio scenico e luci Matteo Tarasco
Musiche originali Mario Incudine
Costumi Chiara Aversano
Direttore di Scena Paolo Pannaccio
Assistente scene e costumi Allievo Accademia di Belle Arti di Reggio Calabria
Co-Produzione Accademia di Belle Arti di Reggio Calabria e Scena Nuda -Festival Miti Contemporanei
Chi è Circe? Una dea? Una maga? Un'ingannatrice? Un'avvelenatrice? Perché vive sola su un'isola sperduta in mezzo al mare? Perché trasforma gli uomini in maiali? Molti misteri avvolgono questa figura inquietante. Il nostro spettacolo è un'indagine, un viaggio alla scoperta di una donna la cui vera storia non è stata ancora raccontata.
Note di Regia
La nostra Circe vive in una casa-discarica, l'antro oscuro di un'accumulatrice seriale, un'isola di ciarpame, una distesa di sacchi della spazzatura e oggetti dimenticati, retaggio di una civiltà in rovina, la nostra. Fumi d'incendi oramai spenti s'innalzano stanchi verso il cielo. Il cielo è sempre plumbeo. Tuoni lontani che annunciano una tempesta sempre in agguato che non riesce mai a scatenarsi. Da una radio abbandonata fuoriesce una vecchia canzone. Sempre la stessa. In questa terra di nessuno assistiamo al finale di una partita che Circe ha giù perduto, come tutti noi.
Direction Notes
Who is Circe? A goddess? A sorceress? A deceiver? A poisoner? Why does she live alone on a remote island in the middle of the sea? Why does she turn men into pigs? Many mysteries surround this disturbing figure. Our show is an investigation, a journey to discover a woman whose true story has not been told yet. Our Circe lives in a landfill, the dark cavern of a serial accumulator, an island of junk, an expanse of garbage bags and forgotten objects, a legacy of a ruined civilization, ours. Fumes of fires now extinguished rise tired towards the sky. The sky is always leaden. Distant thunder announcing a storm that is always lurking and never fails to unleash. An old song comes out of an abandoned radio. Always the same. In this no-man's land we witness the end of a game that Circe has lost, like all of us.